All about "Festival Músicos Por La Tejita"
18th January 2020 - Midday to 9PM - Free Entry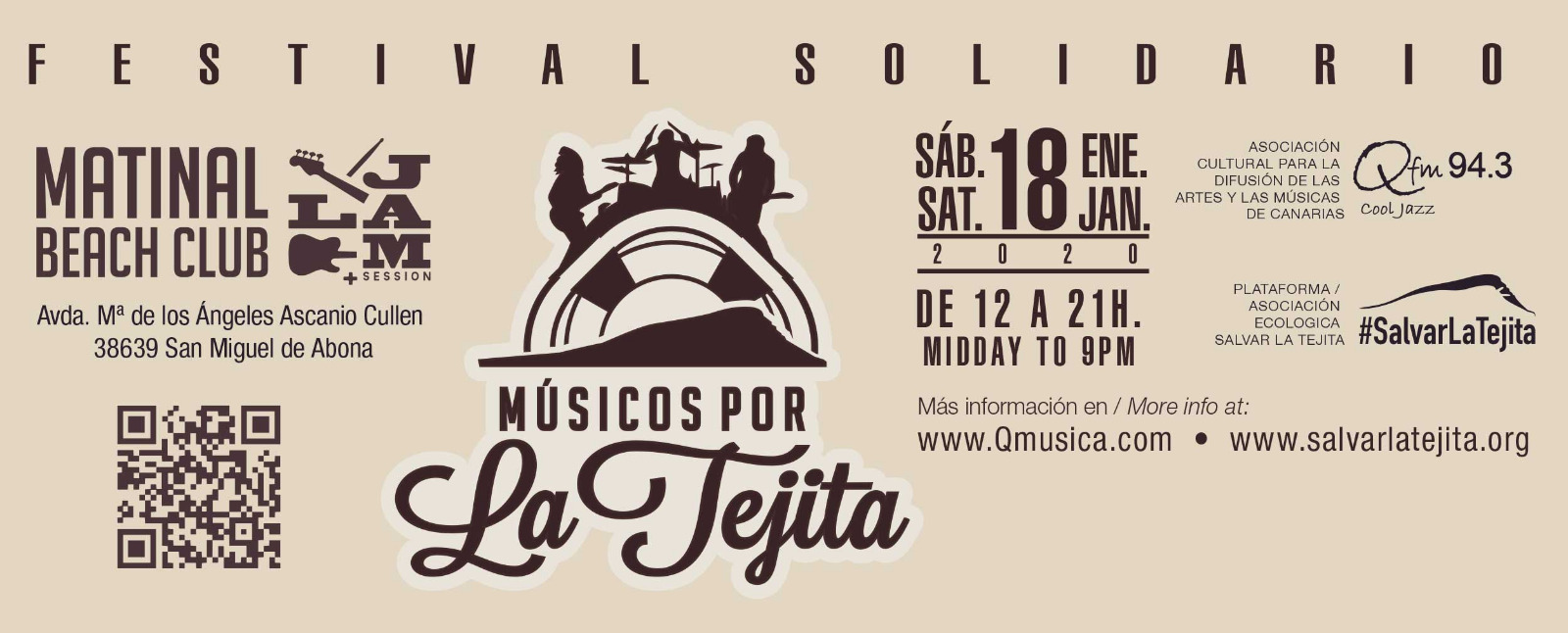 The festival "Músicos Por La Tejita"is an initiative which will use art and music to raise awareness to a pending irreversible ecological disaster due to the construction of a 3 storey hotel, with no sewage treatment, in La Tejita, Granadilla Costa, and also to raise funds for the many legal challenges which the platform SLT have initiated and are about to launch to ensure that the hotel complies with all of the legal requirements. The festival will take place at the Matinal Beach Club at Amarilla Golf, South Tenerife, Saturday the 18th of this month, from midday to 10pm. There will be various concerts with Rock, Pop and Funk, an open Jam session, art exhibitions, an eco-market, activities for children, face painting, a barbaque, and much more. The event is in the open air, is free entry, and is suitable for families.
Concerts
Luna & Roger Keller (Cantautores / Original Songwriters - Performers)

Sam "Saxo" Pearce (Jazz Funk, Chill)

ElMar Origenes (Cantautora / Original Songwriter - Performer)

Marcelo Beirot (Blues / Rock)

Mariano Magnumar (Brasileña / Funk)

Open JAM Session